Project
Converse: Sustainability Ma-tt-ers
Team
Goodhood, Converse
Photo: Holly Fernando
Year
June 2018
About
Converse and Goodhood teamed up in Summer 2018 to launch Converse's denim renew campaign. Shot at First Mile Recycling Plant in West London with Seetal Solanki, founder of London-based material research consultancy Ma-tt-er, as the focus.

Response
Directing the shoot at a recycling plant in order to convey the key message of sustainability whilst providing a visually engaging shoot and interview.
---
Project
Autumn Almanac
Team
HATO
Photo: Liam Hart
Year
September 2022
About
September to February: Love it or hate it, we all have our own rituals over this period. To mark the change of the season, Autumn Almanac focuses on different creative processes, taking a peek inside HATO staff members' houses to see what they do when the days become shorter.
Response
Focused on creative rituals over the winter months in the hopes to find similarities between ourselves and our community. Honest, real, and a further insight into the team at HATO to show culture, and put faces to the growing brand.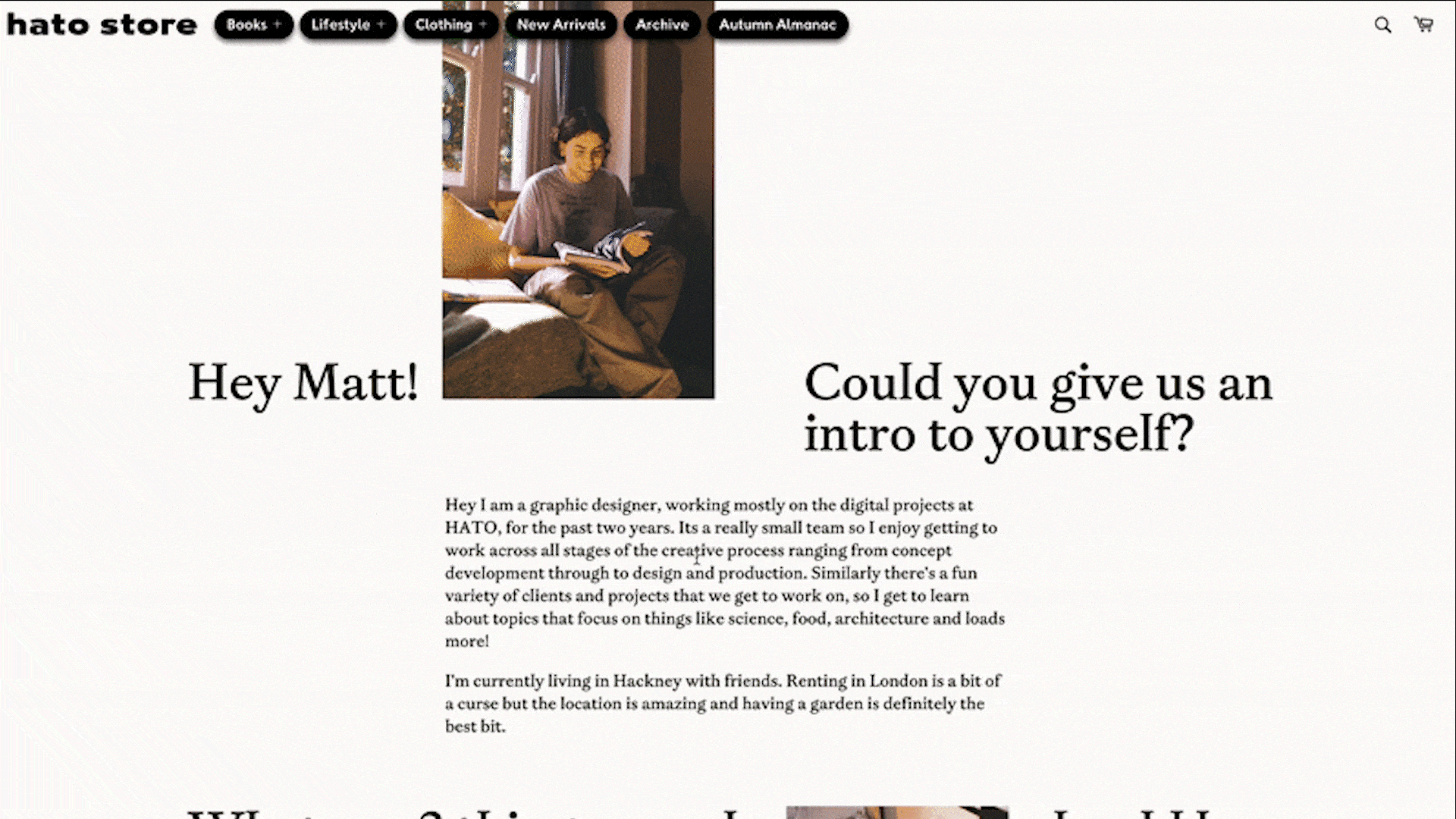 ---