WHATEVER WILL SHE THINK OF NEXT?



What do you get if you take five things your Northern mum's said out of context and create a fashion shoot around each of them? A worrying thought, but the 'Whatever will she think of next?' series does just that. On this particular occasion, I was struggling with a shoot concept and rang home for some moral support. Mum jumped at the chance to flex her creative mind. Ideas were flung around, but "burnt down pub" and "big giant big white poodle" are probably my favourite suggestions, amongst others.
In-between critical feedback, I started to wonder- what if I actually did them? What would actually happen if I built a shoot concept around each of the strange things my mother has said to me over time? I gathered inspiration, mainly from old text messages and scribbled down voicemails, and 'Whatever she think of next?' was born. I wanted each shoot to empower eccentric women of the world, as well as touch on elements of feminism besides this. I honed in on my set design, art direction, styling, and photography skills to pull it all together...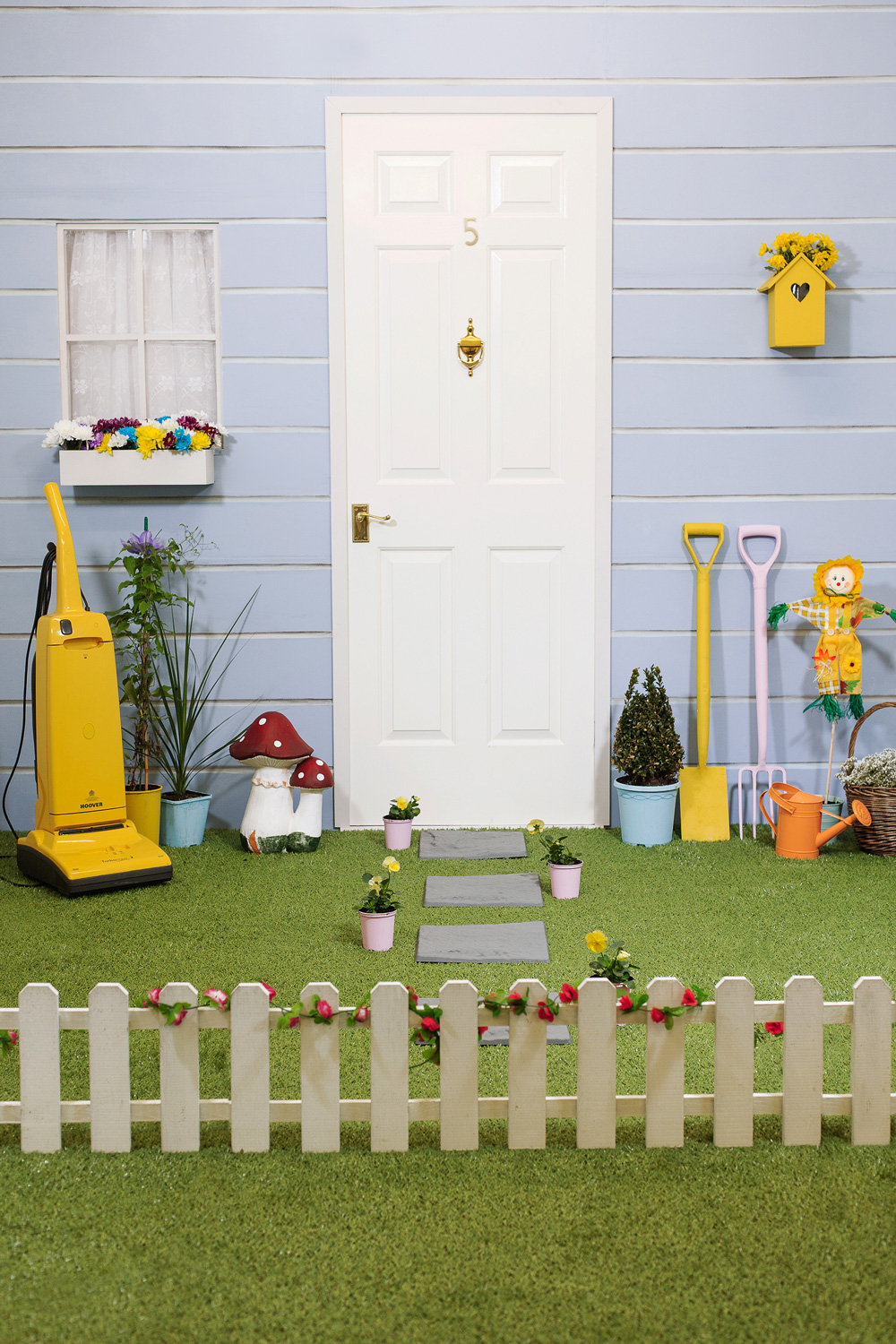 "BIG GIANT BIG WHITE POODLE"

Photographer: Harrison France
Models: Harriet Lythell and Oscar the Poodle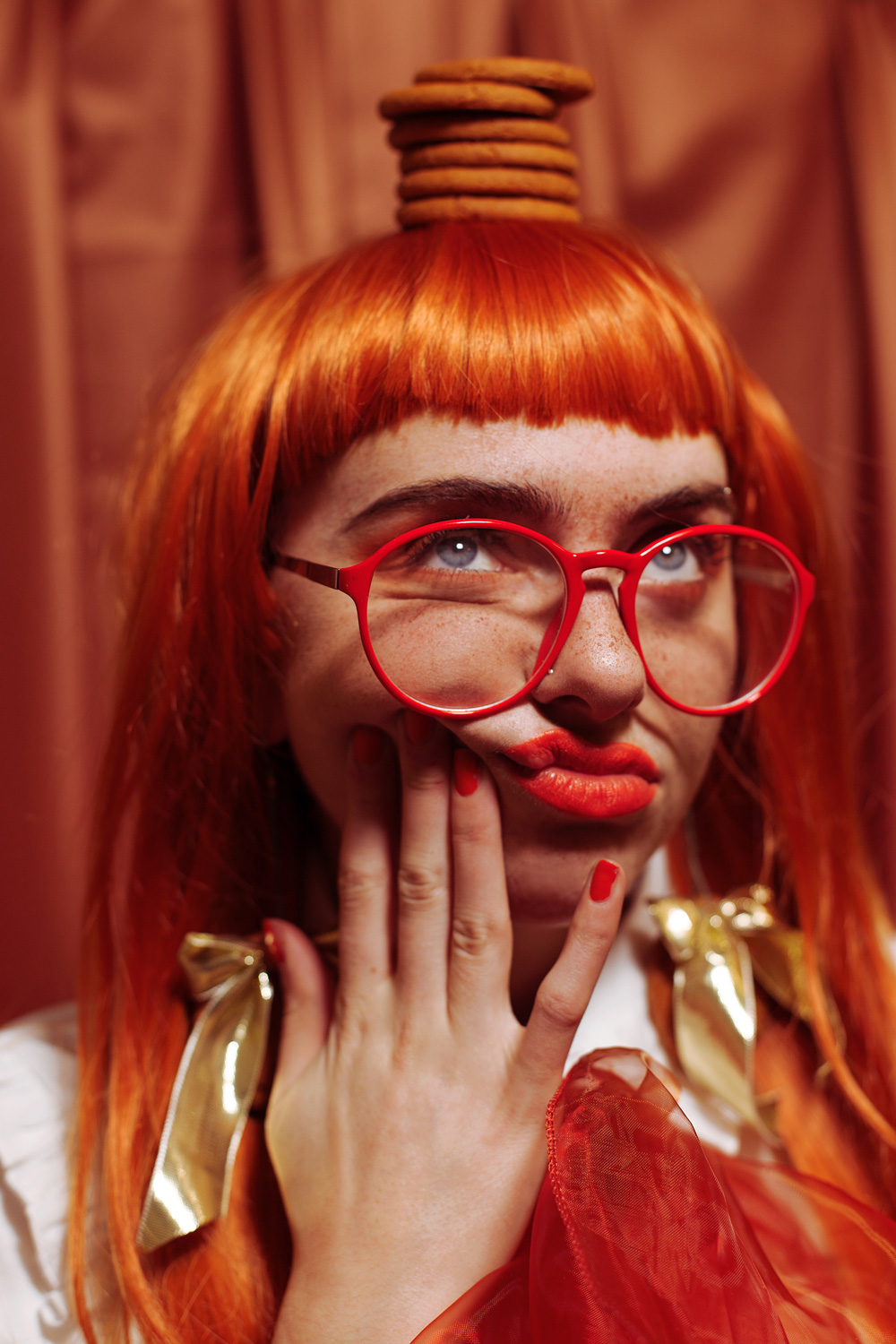 "DON'T FORGET THE BISCUITS... WHAT BISCUITS?"
Photographer: Harrison France
Models: Josie Partridge, Hannah Goddard, Zeinab Batchelor
"EVERYTHING GREEN AND THEN GIZMO"
Photographer: Hannah Claydon
Models: Hannah Goddard and Gizmo the Cat